Portrait of a Graduate Information
The Franklin Local School District vision statement reads: An academic community preparing all graduates to be college or career ready. In order for our students to realize this vision they must be able to meet the challenges that a 21st century job market presents. It is imperative that our graduates not only possess 21st century skills, they must also be equipped with the competencies that will make them successful in this complex and rapidly changing world.
As a district we need to have a clear vision of what types of educational experiences our students will need to prepare them for whatever next step they decide. Because each school district is unique, it is important that our students, teachers and parents are involved in the process for developing the Franklin Local School District Portrait of a Graduate.
Beginning in November, different stakeholder groups began meeting to decide on what competencies we will want graduates of the Franklin Local School District to be able to demonstrate. Over two hundred students, parents, community members and staff took part in seven different meetings to help stakeholders build an understanding of what a Portrait of a Graduate is and why it is needed. At those meetings, examples were shared to help gain more of an understanding of where we were headed. Discussions encompassed the ever-changing job market and what competencies will be needed for our students to achieve future success, whether they choose to enter the career field or to attend college.
Below are the seven competencies that were chosen to provide a strategic direction to design educational experiences to engage, invigorate and prepare our students for whatever future path they choose. In alignment with the Franklin Local School District Portrait of a Graduate, our graduates will be:
Creative and Innovative
Collaborative
A Critical Thinker and Problem Solver
An Effective Communicator
Flexible and Resilient
Self-Driven and Accountable
Empathetic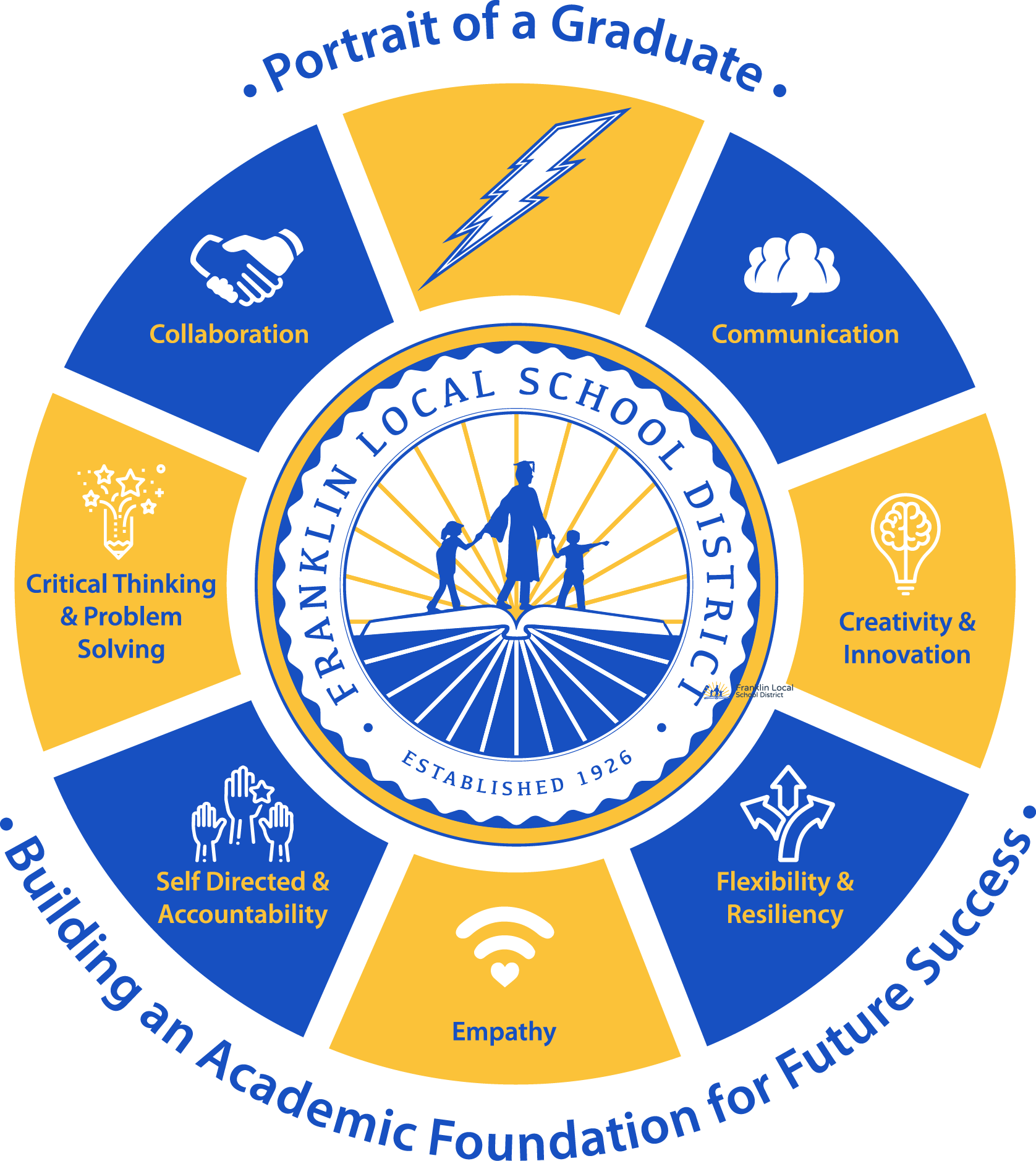 Click Here for the Portrait of a Graduate I Can Statements